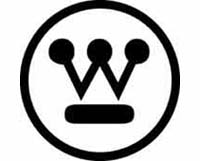 Here is a question. In what single technology does Pittsburgh have the highest comparative advantage? Life sciences could be a contender, but there are other regions with at least similar advantages. How about nuclear power engineering? By some measures, Pittsburgh has
more nuclear engineers
than any other metro area. A lot are here becasue of the
Bettis National Lab
, but Westinghouse has a large role.
Nuclear power could be big economic news here in the future. There is actually news today with the notification that the proposed sale of Westinghouse's nuclear division from British Nuclear Fuels Limited (BNFL) to Toshiba has been
cleared by Treasury department regulators
who oversee such sales. The just-passed
energy appropriations bill
includes a $40 million increase for the Nuclear Regulatory Commission because of the anticipated growth in reactor license applications. Some are just renewals, but there are new nuclear power reactors being planned both domestically and internationally. If BNFL/Toshiba (née Westinghouse) gets some of that business, what are the impacts on the region's tech base?